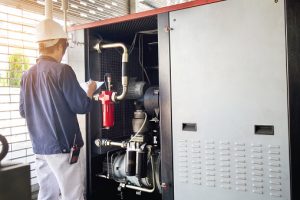 D.P. Murt Co. Inc is a South Jersey Commercial Electrical contractor in Pennsauken, NJ that was established in 1985 and is a Veteran Owned Business. We are a full service industrial and commercial electrical contractor. We have a solid track record of completing projects on time and on budget. We provide quality electrical installations serving the New Jersey (Camden, Burlington, Gloucester, Salem, Cumberland), Philadelphia, and Delaware markets. An innovative approach and attention to detail sets D.P. Murt Co. Inc apart from the competition.
Serving: Schools, Warehouses, Industrial, Commercial, Churches, Non-Profits, Car Dealerships, Restaurants,
Make D.P. Murt YOUR South Jersey Commercial Electrical Contractor
D.P. Murt Co.Inc. Specializes in high quality electrical construction and electrical service for commercial and industrial clients.
Whether you need a licensed contractor for a new project or electrical service or repairs on an existing location, we can meet your electrical needs.
D.P. Murt Co. Inc's experience also includes total electrical solutions; design and build commercial and industrial electrical projects, facility expansion, relocation, and industrial service work.
D.P. Murt Co. Inc also performs green technologies in solar and wind energy, lighting upgrades, and emergency generator installations.
D.P. Murt has the knowledge and skill level to exceed your expectations in a South Jersey Commercial Electrical contractor.