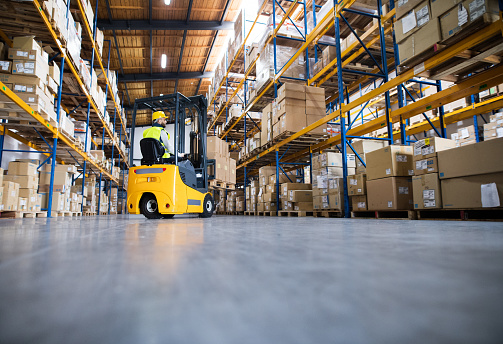 When you're looking for a South Jersey electrical contractor for warehouses, choose D.P. Murt Co. Inc. We're a veteran-owned business located in Pennsauken, and we provide first-class electrical contractor services for warehouses in Burlington, Camden, Cumberland, Gloucester and Salem Counties. We service commercial and industrial clients, including with design and build services.
Warehouses require strong generators, wiring, and systems to keep large areas lit, temperatures stable, and employees comfortable. Aging electrical systems and wiring can cause costly and preventable shutdowns, and inefficient systems can be a money pit of waste in larger facilities.
D.P. Murt can upgrade your wiring, install new generators, and ensure that your task-critical systems work as needed. We can also install energy saving lighting and cost-efficient green energy, such as solar power, to reduce your carbon footprint and energy bills.
Whether your warehouse electrical system needs upgrades or repairs, or if you're looking to expand or relocate your storage, we have the know how to get the job done and stay within your budget.
Here are just a few services we offer as a South Jersey electrical contractor for warehouses:
Lighting installation – especially in larger spaces, parking lots and security centers
Generators – installing new, cost-efficient generators for your business
Energy audits – we can show you where energy is being misused or overused and save you on costs
Maintenance/repair – fixing your systems as needed with 24/7 emergency services
New switchboard installation/panel replacement
UPS systems – keep the critical systems running in breakdowns
Whether your warehouse needs repairs or a complete electrical overhaul, or if you're simply looking to become more efficient, contact D.P. Murt or click here for a free electrical survey. We'll be happy to tell you more about how we can keep your warehouse electrical systems running and save energy costs. D.P. Murt handles the power, so you can handle the business.