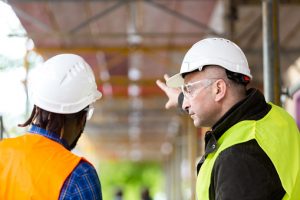 If you own a Delaware-based business and are in need of New Castle County commercial electrical contractors, D.P. Murt Co. Inc. is your destination. Since as far back as 1985, D.P. Murt has been providing solid, dependable electrical services to businesses throughout the Philadelphia area. We are based a short drive away in Pennsauken, NJ, and we serve clients in South Jersey, Southeastern Pennsylvania and Delaware. At D.P. Murt, we have a reputation for quality work completed on time and on budget.
Whether your business is a manufacturing plant, a retail facility, or a restaurant, we can fix or upgrade your electrical systems. We provide service for every type of business, with repairs, upgrades or new installations. And we are available 24/7 for emergencies, whenever Mother Nature or other disaster strikes.
Our full suite of services include:
Commercial Service. We can keep your business going with a new and code-approved system that replaces old and worn aluminum wiring. We'll conduct conservation audits to help you save on energy costs, install switchboards and circuits as needed, and add new lighting systems in your warehouse or office.
Industrial Service. Keep your factory running with a top notch electrical setup that can handle your productive workload. Our technicians can install and maintain generators and motor control centers, and we'll put strong backup systems in place to help you avoid shutdowns at critical times. If you need a security system added, we're here to help with door readers and fire systems.
Institutional Service. We can help you make an energy-efficient switch to cleaner energy through solar and wind technology. If you need a comprehensive new system or need to fully upgrade an existing one, or if you want to replace your lighting system with a more energy efficient one, D.P. Murt can get the job done.
Whether you need to fix or upgrade your power supply or install a new one, contact D.P. Murt today for a free electrical survey, and find out more of what makes us the solid choice in New Castle County commercial electrical contractors. At. D.P. Murt, we handle the power, so you can handle the business.