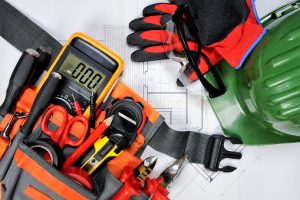 D.P. Murt Co., Inc. is your solution for a South Jersey electrical contractor for restaurants. Our veteran-owned business is centrally based in Pennsauken, and we offer electrical repairs and upgrades to restaurants throughout Burlington, Camden, Cumberland, Gloucester and Salem Counties. We've helped keep South Jersey businesses running since 1985.
You probably don't need to be told that restaurants don't have the option of shutdowns from an aging electrical system. One preventable loss of power during busy dinner hours can be disastrous for a restaurant's reputation. In addition, with the volume of energy restaurants are constantly using, an older and less efficient system can be very costly, causing you to raise prices.
At D.P. Murt, we handle re-wiring, installations, and design and build services. Whether you need to upgrade your existing electrical system, install a new system or generator, or if you're relocating or expanding, we have the staff and experience to get the job done for you, at a price that's within your budget.
We can replace your existing wiring with a new and code-approved wiring system and ensure that your critical generators and equipment are working effectively. In addition, we offer energy efficient and green energy solutions that help lower your bills and protect the environment.
We offer these services and more as a South Jersey electrical contractor for restaurants:
Lighting installation and repairs (energy-efficient, parking lots and indoors)
General troubleshooting and repairs
Uninterruptible power supply systems
Energy conservation audits and implementation measures
Switchboard installation and panel replacements
24-hour emergency service
Whatever electrical services, repairs and upgrades your South Jersey restaurant needs, contact us today or click here to request your free electrical survey. We'll be happy to tell you more about how we can improve your electrical system's reliability and efficiency. At. D.P. Murt, we take care of the power, so you can take care of your business.