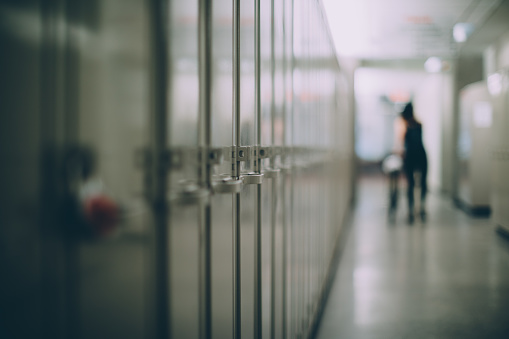 For a qualified and experienced South Jersey electrical contractor for schools, contact D.P. Murt Co. Inc. We are currently involved in electrical contract work for area schools that includes generator systems, LED lighting upgrades, and multiple other projects. D.P. Murt is a veteran-owned company in Pennsauken, and we serve the entire South Jersey area. We have a solid track record for completing projects on time and on budget, no matter the size of the task.
We understand the importance of electrical systems and wiring being up to code in schools, especially for fire alarms, security systems and HVAC connections. Faculty and families are counting on electrical contractors to keep schools both safe and comfortable. The schools in your district also need to ensure that the electrical systems save on costs and lessen the burden on education budgets.
Whether you need electrical repairs or improvements, or to construct an entire system for a new facility, D.P. Murt is here to help. We have been installing, upgrading, and re-wiring systems for businesses and government entities in South Jersey since 1985.
Our services as a premium South Jersey electrical contractor for schools include:
Free lighting and electrical surveys – help implement new cost-saving measures
Design and build electrical projects – install new generators and wiring for new facilities
Lighting installation and repair – for parking lots, cafeterias, classrooms and warehouses
General troubleshooting including 24/7 emergency services
Green energy systems – solar power, energy-efficient LED lighting upgrades and more
Switchboard installation and panel replacements
If you'd like to know more about how D.P. Murt can upgrade or install electrical systems for schools in your district, call us today or use this form for a free electrical survey. We'll get back to you and discuss your electrical needs and how your budget can meet them. D.P. Murt handles the power, so you can handle the business.