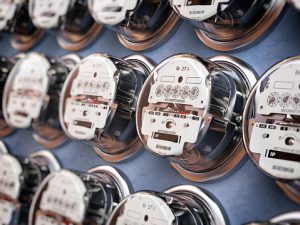 When you're looking for the respected name in Winslow Township commercial electrical contractors, D.P. Murt Co., Inc. is your destination. Our home base is a short distance away in Pennsauken, and we've been taking care of commercial electrical needs large and small in South Jersey for over 30 years. Whether you need new and code-approved wiring, generator installations and upgrades, or complete electrical system overhauls, we can get the job done for you on time and on budget.
In our many years as commercial electrical contractors, we've worked with every kind of business, including restaurants, retail facilities, industrial plants and much more. Our highly trained technicians are knowledgeable and experienced in installing switchboards, circuits, and lighting. We can oversee your HVAC and fire alarm systems and ensure that they stay operational as needed.
In fact, if you have plans to relocate to a new facility in Winslow Township, call on us for complete design and build services. We'll build an electrical system that will keep your facility comfortable and running efficiently, without costly shutdowns that require emergency calls.
D.P. Murt also offers green energy technology…helping you both save on costs and reduce your carbon footprint. We can install efficient lighting systems that consume much less energy, and solar panels that significantly reduce pollution. If you like, we can provide you with an energy conservation audit, and help you identify where you're using more energy through unnecessary usage or outdated equipment.
Click here to find out more about our commercial service, including 24/7 emergency services.
For all of your electrical needs, contact D.P. Murt Co. Inc. today and request a free electrical survey for your business. We'd be glad to tell you more about what makes D.P. Murt the only choice for Winslow Township commercial electrical contractors. We'll handle the power, so you can handle the business.