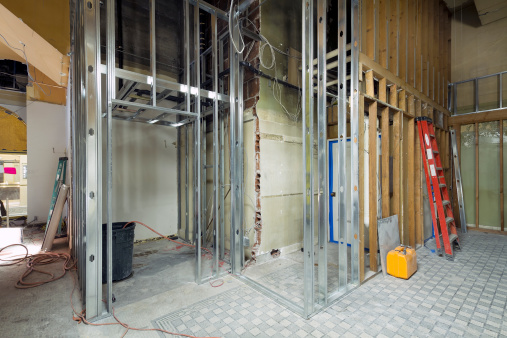 For the trustworthy name in Southampton commercial electrical contractors, try the team at D.P. Murt Co. Inc. D.P. Murt is a family and veteran owned company based a short drive away in Pennsauken, and we have been handling commercial electrical projects of every size for over 30 years. Should you need code-approved new wiring, new generators, or a complete system overhaul and upgrade, D.P. Murt can get the job done for you on time and on budget.
We work with every type of business, including retail stores, restaurants, industrial plants and more. Our team is able to install and maintain all types of electrical equipment, be it switchboards, circuits, lighting or any other equipment you need. We can also inspect and repair your HVAC system wiring if needed, and that your fire alarm systems are operational for your peace of mind. Are you considering relocating your business in or out of Southampton? D.P. Murt can provide a complete design and build option for you that will keep your building operational and saving on energy costs. Click here and find out more about our commercial services, including our 24/7 emergency availability.
If you're looking to make a switch to green technology, we can help with that too. We install solar technology and energy-efficient lighting that reduces both your energy costs and carbon footprint. If you'd like, we offer an energy conservation audit that helps identify where your outdated equipment or excessive energy use costs more than necessary.
We invite you to look at this website and learn more about what sets us apart as Southampton commercial electrical contractors. When you're ready to get started improving your electrical system and save on energy bills, contact us for a free electrical survey. At D.P. Murt, we take care of power, so you can take care of business.