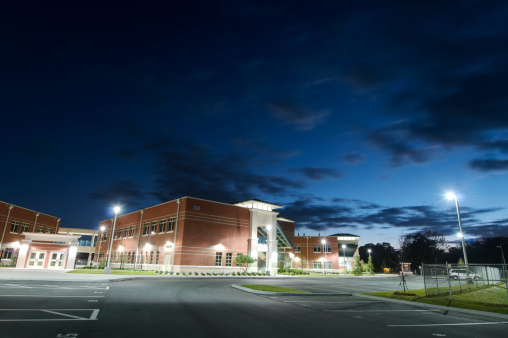 D.P. Murt Co., Inc. is a proven choice in South Jersey electrical contractors for parking lot lights. Our home base is centrally located in Pennsauken in Camden County, and we offer lighting installation and repairs, energy conservation implementation, and lighting upgrades in parking facilities throughout the region. D.P. Murt is veteran-owned and we've been serving South Jersey businesses since 1985. Our dedication then and now is to completing your project on time and within budget.
For any business, but especially car dealerships, shopping centers, and parking garages and facilities, adequate and functioning lighting is hugely important. Your employees and customers want to feel that they and their car will be safe, and that they will be easily able to find their car at night. If your lighting is not as bright as it should be, or if your electrical lighting system is aging, it creates a poor impression on a business. Your lighting system should be keeping your lots bright without expending needless energy.
When your parking lot needs improved or upgraded lighting, leave the job to the pros at D.P. Murt. We can fully upgrade your lighting system or install a completely new one, and we can also show you where your existing system is wasting costly energy. If you'd like to transition to green or LED lighting systems, we can handle that too. We can install new generators and backup supplies for your lighting as well.
As South Jersey electrical contractors for parking lot lights, our services include:
New parking lot and parking garage lighting installation and repairs
Energy conservation audits and energy management
New and backup generator installation
Switchboard and panel replacement
24/7 emergency services
Whether you need to install new lighting in your South Jersey parking lot or garage, or if you need to upgrade your existing lighting, contact D.P. Murt today and request a free electrical survey. We can help keep your parking lot well-lit, safe, and energy efficient.