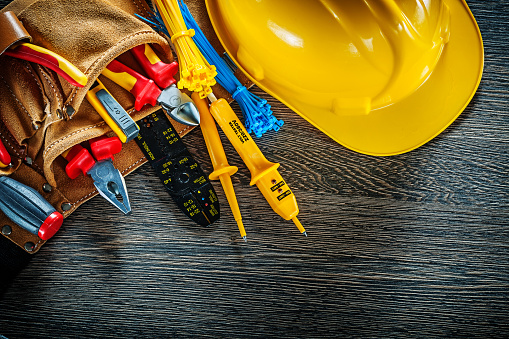 D.P. Murt Co. Inc. is your local and trustworthy choice in South Jersey electrical contractors for manufacturing facilities. We are a veteran-owned business located in Pennsauken, and we serve manufacturing companies throughout Burlington, Camden, Gloucester, Salem and Cumberland Counties. If you need to upgrade your existing system, are moving to a brand new facility, or expanding, we have the staff and know how to get your project done on time and on budget.
Uptime is everything in manufacturing, and if your system is aging, you could already be experiencing expensive shutdowns. An inefficient electrical system can also result in much higher energy costs than necessary, especially when it comes to HVAC systems and high output machinery. Take one less worry from your future expenses and have your systems repaired or upgraded now.
D.P. Murt can handle electrical projects of any size, perform needed repairs, and greatly improve the efficiency of your current system. Our technicians can complete your design and build project, replace your existing wiring with newer and code-approved wiring, and ensure that your generators and other critical equipment are functioning properly. We also offer advanced green energy solutions that reduce both your costs and carbon footprint.
Services we provide as South Jersey electrical contractors for manufacturing facilities include:
Lighting installation, upgrades and repairs (including warehouses and factory plants)
Energy conservation audits that can show you how to reduce consumption and costs
Maintenance and repairs including 24/7 emergency service
Switchboard and panel installation and replacement
Electrical hookups for high volume machinery
Plant machinery wiring and upgrades
When you need to keep your South Jersey manufacturing facility running strong and efficiently, trust the professional electrical contractors at D.P. Murt. Click here for your free electrical survey, and let us show you how your efficiency and energy bills can be improved. At D.P. Murt, we handle the power, so you can handle the business!