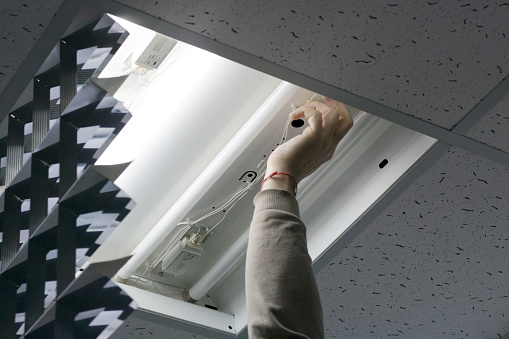 At D.P. Murt Co. Inc., we're your reliable choice in South Jersey electrical contractors for critical care facilities. From our centrally located office in Pennsauken, we provide top quality electrical installations, repairs and upgrades for advanced care hospitals throughout Burlington, Camden, Cumberland, Gloucester and Salem Counties. We are a veteran-owned business, and we've been completing electrical projects on time and on budget for over 30 years.
Properly functioning and available electrical power is of utmost importance in any medical facility. Critical medical equipment, HVAC systems keeping staff and patients comfortable, food preparation areas, and computer and patient monitoring equipment all need to be constantly running at capacity. If your facility has aging wiring or electrical equipment, you could be running the risk of heavily damaging shutdowns, and you could also be paying far more than you should for services.
Leave your electrical power to the certified techs at D.P. Murt. We can complete design and build layouts for new facilities, upgrade your existing electrical system, or help you make a transition to greener energy sources. We install code approved wiring that can handle the workload, and we can install brand new generators with reliable backup equipment to ensure that your task critical functions can continue uninterrupted.
As professional South Jersey electrical contractors for critical care facilities, services we provide include:
Lighting installation, repairs, and upgrades (including LED for parking facilities and security)
Energy conservation audits that demonstrate excessive usage and how it can be improved
Switchboard installation and panel replacement as needed
New energy services and upgrades
New generator and uninterrupted power supply installation
Emergency repairs 24/7
Whatever the electrical needs of your critical care facility, the pros at D.P. Murt have the experience and equipment to get the job done right. Contact us today to tell us about your electrical needs, or use this form to request a free electrical survey. We can keep your facility running and your costs down.