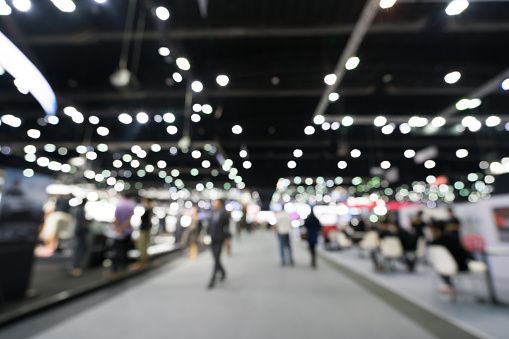 At D.P. Murt Co. Inc., we are your South Jersey electrical contractors for convention halls. From our convenient location in Pennsauken, we provide high quality electrical service and construction for facilities throughout the area. D.P. Murt is a veteran-owned company that has been proudly serving South Jersey since 1985, and we are committed to completing projects on time and on budget.
In popular convention halls, your electrical system needs to be both efficient and dependable. For example, the HVAC system must be functioning properly to keep visitors comfortable in large meeting areas, and convention holders need to depend on adequate lighting and food preparation. If your electrical system is aging or inefficient, it could be overworked and costing you much more than it should…and you run a greater risk of costly, reputation-damaging shutdowns.
Let D.P. Murt be your electrical system experts. We can design and build complete electrical systems, upgrade and repair existing systems, or help you transition to greener solutions for more efficiency or facility expansion. We'll make sure your system's wiring is up to date and code approved, and that your task critical equipment is working properly.
As South Jersey electrical contractors for convention halls, we offer these and other services:
Lighting installation, repairs, and upgrades, including parking lot and garage facilities
HVAC systems wiring, temperature controls, and programmable thermostats
Energy management systems and energy conservation audits
Generators, Motor Control Centers, and Uninterruptible Power Supply systems
Switchboard and panel installation
24-hour emergency services
Whether you need to install an entirely new system or improve an existing one in your South Jersey convention facility, D.P. Murt has the staff, equipment and experience to get the job done right. Contact us today or use this form to request your free electrical survey. We'll provide the power to keep your facility functioning, comfortable, and full.