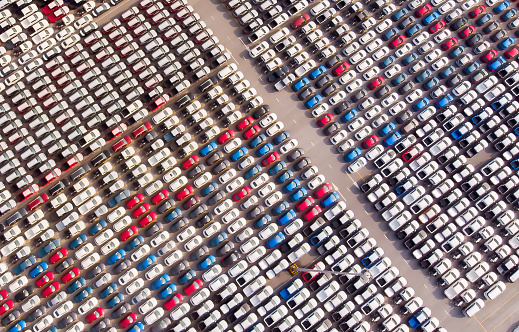 At D.P. Murt Co., Inc., we're your dependable South Jersey electrical contractors for car dealerships. From our central location in Camden County, we handle electrical services and construction for businesses throughout South Jersey. We are a veteran owned business that has been serving the area for over 30 years, and we remain dedicated to completing jobs on time and on budget.
South Jersey is a very competitive area when it comes to car dealerships, and dealerships need dependable and affordable electrical systems…to keep their display lots well lit, their customers and employees comfortable, and mechanics' garages functioning. If you're still using an aging electrical system with older wiring and equipment, it could result in higher energy expenses and costly shutdowns. Keeping your display lot illuminated brightly at night can be especially costly with an inefficient system.
Let D.P. Murt handle your new installations, repairs, and upgrades. We can design and build an entirely new and energy-efficient system for your dealership, upgrade your existing system, or even help you switch to energy-saving green technologies. We can ensure that your HVAC wiring is up to code and done correctly, and we can install new generators and other equipment as needed.
We offer these and other services as South Jersey electrical contractors for car dealerships:
Brand new lighting installation and upgrades, including energy efficient lighting for parking lots
HVAC system electrical component upgrades, including temp controls and programmable thermostats
New generators and Uninterruptible Power Supply systems
Energy conservation audits and management
Switchboard and panel installation and maintenance
24/7 emergency service as needed
Whether your South Jersey car dealership requires an entirely new system, an upgrade to an existing one, or electrical repairs, D.P. Murt has the equipment and experience to get it done. Call us today to tell us about your project, or use this form to request a free electrical survey. We'll help keep your dealership comfortable, well lit, and doing business.