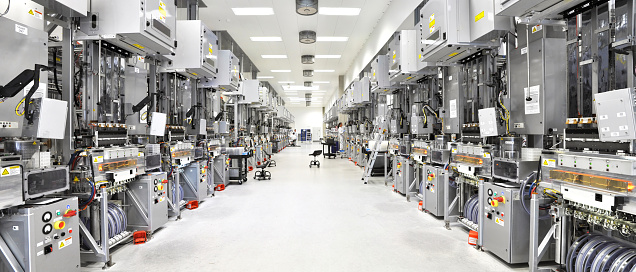 D.P. Murt Co. Inc. is the reliable and trusted destination for Mount Ephraim commercial electrical contractors. We've been established in South Jersey since 1985 as a veteran-owned business in Pennsauken, and our services include full electrical contracting for businesses throughout Camden County. It's our mission to meet all of your electrical installation and repair needs with on time and on budget service.
Whether your Mount Ephraim business is a restaurant, an office, or an industrial plant, your electrical system is a vital part of keeping your business going. As you're well aware, the cost of electrical services is a significant part of your expenses…keeping your buildings and lots lit, your HVAC systems running, and your equipment operational. An aging or defective electrical system can result in higher bills and costly shutdowns.
Trust the professionals at D.P. Murt to repair, upgrade, or install your electrical systems. We keep your business going with a full range of dependable electrical contractor services, including:
Lighting equipment installation and repairs (garages, lots, warehouses, and LED energy-efficient)
Audits for improved energy conservation
Solar, wind and other green energy solutions
Complete design and build electrical systems including new generators and code-approved wiring
Uninterrupted power supply backups
Heating and air conditioning system wiring, including programmable thermostats
Switchboard and circuit installation and repairs
Emergency services available 24/7
Click here to view case studies and samples of our finished contracts, and see why South Jersey businesses continue to trust D.P. Murt for their commercial electrical system needs.
Whether you need repairs, upgrades, or are moving to a new facility and need an entirely new system, reach out to the Mount Ephraim commercial electrical contractors at D.P. Murt today, or use this form to request a free electrical survey. Let the team at D.P. Murt handle the power, so you can handle the business.