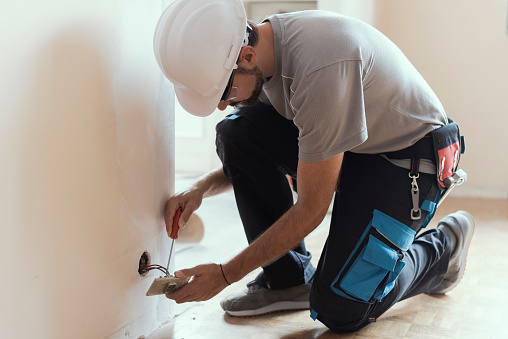 D.P. Murt Co., Inc. your trustworthy destination for Moorestown commercial electrical contractors. We are a veteran-owned business based in nearby Pennsauken, and we provide quality electrical services to businesses throughout Burlington County. Since our beginnings in 1985, our mission has always been to complete the job right and within our customer's budget.
Whether you operate a restaurant, an office, or a factory, your business is always dependent on your electrical systems functioning. As you well know, keeping your facilities and warehouses lit, your HVAC systems running, and your equipment going is a considerable cost of doing business. If your generators, circuits and wiring are aging, you could be paying more for energy bills than necessary, and you also run the risk of costly shutdowns, repairs, and lost productivity.
Reach out to the pros at D.P. Murt for your electrical system installations and improvements, and keep your business humming with dependable and cost-effective electrical work. Our team of technicians provide a full suite of electrical contractor services to Moorestown businesses, including:
Lighting installation, upgrades and repairs (including LED, parking lots, garages, and warehouses)
Energy conservation consultations
Modernized green technology – wind and solar power
Complete design and build systems for new facilities
UPS systems for continuous power during storms
HVAC wiring connections and programmable thermostats
Switchboards, panels and circuits
Emergency services 24/7
If you'd like to view samples of some of our finished work, visit our case studies page and see just a few examples of improved electrical systems for South Jersey businesses.
Find out what makes D.P. Murt your reliable choice in Moorestown commercial electrical contractors. Whether your business needs electrical repairs, improvements to your existing systems, or an entirely new installation in your new facility, call us today or use this form to request your free electrical audit. Let D.P. Murt handle your power, so you can handle the business.