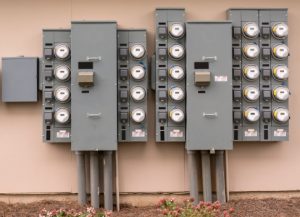 For business and factory owners seeking Merchantville commercial electrical contractors, D. P. Murt Co. Inc. is the professional and experienced choice. D.P. Murt is a veteran-owned company based just minutes away in Pennsauken, and we have been bringing power to businesses in the area for over 30 years. Our clients know that they can trust D.P. Murt to finish projects on time and on budget.
D.P. Murt installs and repairs both new and old electrical systems for all types of businesses, from offices to industrial plants to retail facilities and much more. We provide solutions for whatever your needs, whether you need your current setup repaired or upgraded or you need an entirely new, more efficient system. We're also on the ready at all times with 24/7 emergency service, when acts of God cause a need for immediate fixes.
Our full suite of electrical services includes:
Commercial Service. When you're running on an aging system that could be on its way to failing, we can put in an entirely new, code-approved system to replace your old aluminum wiring. We can also do conservation audits, install new switchboards and circuits, and put new lighting in your office or warehouse.
Industrial Service. Your factory or industrial plant cannot afford shutdowns. We'll get your system and generators up to speed and ensure that they can handle the workload. We'll install brand new generators, repair existing ones, and install backup systems for a layer of protection. If needed, we can install a new security system for your business, to protect your plant from theft and keep employees safe.
Institutional Service. Interested in making the switch to sustainable green technology? We can help you install new systems using solar and wind power, and equip your office or facility with energy efficient lighting. Contact us today to see how we can improve your carbon footprint.
When you're ready to replace or upgrade your electrical system and save money on energy costs, contact D.P. Murt for a free electrical survey and see why we're the preferred choice in Merchantville commercial electrical contractors. At. D.P. Murt, we handle the power, so you can handle the business.