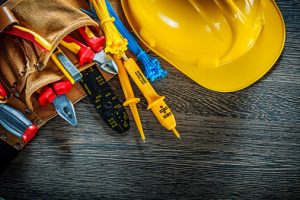 When you need a dependable and trusted name in Medford commercial electrical contractors, D.P. Murt Co. Inc. is your destination. We are based just a short drive away in Pennsauken, and we've been serving Burlington County businesses' electrical needs for over 30 years. Whether your power needs involve code-approved wiring upgrades, new generators, or system repairs, D.P. Murt can get the job done. Our clients have long trusted us to bring projects in on time and on budget.
At D.P. Murt, no job is too big or too small. We've worked with most every type of business, from restaurants to retail stores to car dealerships and much more. We install and maintain electrical equipment including switchboards and circuits, and we also ensure that your HVAC and fire/security systems are operational as required.
Are you looking to relocate or expand your business into the Medford area? Call on us for complete design and build services. We'll construct a first-class electrical system that keeps your facility running efficiently and avoids shutdowns, while minimizing your energy costs.
For more about our commercial services, including our 24/7 emergency availability, click here.
D.P. Murt is also on the cutting edge of green and energy saving technology. We install solar-operated systems and energy-efficient lighting that reduces your carbon emissions and energy consumption. If you're simply looking to reduce costs, ask us about an energy conservation audit for your business. We'll show you where your dated equipment or unnecessary energy usage is costing you more than it should.
If you'd like to find out more about how D.P. Murt can repair and improve your electrical services, contact us today for a 100% free electrical survey. We'll be happy to show you what has made us the respected name in Medford commercial electrical contractors for many years. We'll handle the power…you handle the business.