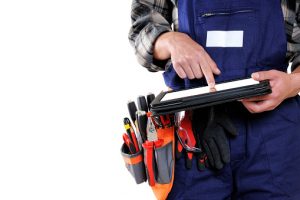 D.P. Murt Co. Inc. is your professional and dependable source for Haddon Township commercial electrical contractors. Since our beginnings in 1985, our veteran owned company in nearby Pennsauken has been serving electrical needs of South Jersey businesses. We are a veteran-owned company, and our mission is always to provide quality services on time and on budget.
Whether you are the owner of a restaurant, industrial plant, store or office, you know the importance of a working, efficient electrical system to your success. A big part of the cost of doing business is keeping your facilities lit, your HVAC systems functioning, and your security systems operational. If your current system is aging or defective, it could mean higher energy costs and costly shutdowns that are devastating to a business.
Don't wait to upgrade or replace your older and inefficient electrical system. Let the professionals at D.P. Murt handle all of your electrical repairs and improvements. We offer a complete range of quality services for Haddon Township businesses, including…
Installation and repairs of lighting (LED, energy-efficient, parking lot, garage, warehouse, etc.)
Complete energy conservation audits
Green technology solutions, such as solar and wind energy
Complete design and build systems for new facilities, with code-approved wiring and new generators
Uninterruptible power supply systems
HVAC wiring and programmable thermostats
Repairs and upgrades of switchboards, circuits and panels
24-hour emergency services
If you'd like to see some examples of our quality finished work, click here to view some of our case studies. See why South Jersey businesses and municipalities have trusted D.P. Murt since the beginning.
Whether your business needs electrical upgrades, repairs or entirely new and cost-effective systems, call the Haddon Township commercial electrical contractors today, or use this online form to request your completely free electrical survey. Let D.P. Murt handle the power, so you can handle the business.